Senior Minister Rev. Ogun Holder typically delivers the 10am Sunday service talk.
Unity on the River is pleased to announce a variety of guest speakers, workshops and special classes/events
throughout the year.
Please read more information about speakers by following the links in the descrptions.

2019-2020: Guest Speakers and Special Workshops

Sunday, December 1st @10am Gina Genest

 Gina is at the forefront of providing individuals the opportunity to create lives of unlimited possibilities!
Grounded through her training in non-violence, psychology, counseling, education, coach training, and
holistic health, Gina easily connects with those she works with. A former school counselor of twenty-one
years and a three time start up program designer, Gina established her company, The Mindful Zone, in
2011 offering two paths focused on conscious living.
Through mindful and compassionate communication, Gina provides organizations and individuals the
opportunity to learn effective communication strategies to use when faced with conflict and life's
challenging moments. Participants learn new ways to maintain connection when confronted with
disagreement using a conscious approach resulting in greater confidence and increased ease when
strong emotions show up in life.
A Certified Life Design Coach through the cutting edge Life Design Program developed by Jackie
Woodside, Gina supports others in stepping out of their comfort zones to live an empowered and
conscious life with meaning and purpose. A committed advocate for those she works with, Gina
supports her clients as a strategic partner helping them achieve dynamic life changes in a short amount
of time as they create a life of clarity, focus and joy!
To learn more about Gina and The Mindful Zone go to: www.themindful-zone.com.
___________

Previous Speakers
---
Rev. Paul Hasselbeck
Friday, Feb. 8-Sun.-Feb 10th: Twelve Powers Class
Sunday, February 10, 2019 at 10am talk
12pm Workshop "Fundamentals of Raising Consciousness"
(please see details for the class and workshop)
Unity on the River welcomes back a favorite guest speaker-Rev. Paul Haselbeck for a Sunday talk,
afternoon workshop and new class! 
Rev. Dr. Paul Hasselbeck is one of Unity's leading Metaphysics authorities
and has had a major role in bringing Unity's Metaphysics into the 21st
century.  With a genuine passion for clarity, precision and making Unity
teachings understandable. Paul guides people to awaken awareness and
deepen understanding. He is well versed in the published and unpublished
writings of Myrtle and Charles Fillmore. Paul teaches and speaks around
the United States.
Paul has written or co-written the following books:
Point of Power
Heart-Centered Metaphysics
Applying Heart-Centered Metaphysics with Rev. Dr. Cher Holton
PowerUP with Rev. Dr. Cher Holton
PowerUP Your Life the Rev. Drs. Cher and Bil Holton
Get Over It with Rev. Dr. Bil Holton
Get Over These with Rev. Dr. Bil Holton
Unity and A Course in Miracles with Rev. Bill Heller
Paul has been hosting or co-hosting a version of Metaphysical Romp for
over 11 years.
He also posts a weekly blog, The Absolute Word, the Sunday Daily Word
written in more Absolute and Oneness language.
He serves as an adjunct faculty member for Unity Worldwide Spiritual
Institute; teaches for Unity School of Christianity of Great Britain, was a full
time faculty member for Unity Institute; Dean of the Spiritual Education and
Enrichment program for Unity Institute; retreat minister for Unity Village and
Minister of Pastoral Care and Prayer for Unity Church of Overland Park,
Kansas.
____________________________________________________________________________________________________________________________________________________________________________________
Jackie Woodside
Sunday, February 17, 2019 at 10am
12pm Workshop: "Living in Quantum Consciousness"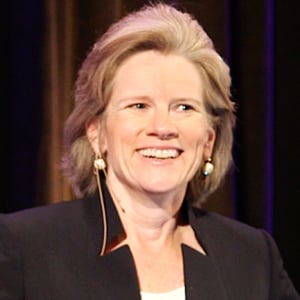 Jackie Woodside, CPC, LICSW is a best-selling author, TEDx speaker, radio and television personality and seminar leader who is passionate about the expanding the edge of human potential. Jackie has written two best-sellers, "Calming the Chaos: A Soulful Guide to Managing Your Energy Rather than Your Time" and "Time for a Change!" Jackie was featured along with Jack Canfield and Don Miguel Ruiz on the Wake Up! TV show in 2015.Jackie provides custom training programs, workshops and keynote speeches for businesses, government and non-profit organizations, spiritual centers and national organizations around the country.  Read more about Jackie here!
_________________________________________________________________________________________________________________________________________________________________________________________
Rena David and Tom Paolini
"Letters From God"
Sunday, February 24, 2019
We will write a letter to God, expressing the good things we want to manifest in the New Year. The sealed, self-addressed envelopes will be held for  blessings. At a later date, they will be mailed back to us unopened. It's very exciting to receive your own letter in the middle of the year to see which of your prayers have been answered. For many of us, this is an important ritual to help us on our spiritual path.
_______________________________________________________________________________________________________________________________________________________
Rev. Paulette Pipe
Wed., March 6-Ash Wed. night service 7pm
Saturday, March 9th-Oasis of Stillness 9:00-1:30pm
Sunday Guest Speaker: Sunday, March 3 and Sunday, March 10
Rev. Paulette Pipe is dedicated to prayer and meditation which inspired her pioneering Touching the Stillness Ministries, a prayer and meditation ministry. You can listen to Paulette on Touching the Stillness,a lively and popular prayer and meditation radio program on Unity Online Radio that airs live on Tuesdays. Born and raised in the UK, Paulette is the former spiritual director of the United Kingdom (UK) Unity headquarters and former manager of the retreats department at Unity Village, Mo. Rev Paulette is a writer and sought-after speaker who leads prayer-based retreats, workshops, and Sunday worship services in the United States and abroad. She holds a BA in Ministerial Studies.
 
Oasis of Stillness Mini Retreat
Sat. March 9
Please read details about the mini prayer retreat "Oasis of Stillness" and register here. 
__________________________________________________________________________________________________________________________________________________________________________________________________________________
Jana Stanfield
Friday May 10 at 7pm-Concert
Saturday May 11 Workshop:  tbd
Sunday May 12 at 10am
Please see our 25th anniversary page for more details
on Jana Stanfield's multiple events at UOTR!!
You've heard her music on 20/20, Entertainment Tonight, Oprah, the movie 8 Seconds, and radio stations nationwide. Her compositions are sung by Reba McEntire, Andy Williams and others, and Jana has shared stages with fellow performers ranging from Kenny Loggins to The Dixie Chicks.
Jana describes her music as "psychotherapy you can dance to." With soaring vocals, acoustic arrangements, and meaningful lyrics, Jana Stanfield says that her goal is to use her music to give people a "faith-lift." Her fans say the music is the ideal alternative to Prozac… all the mood elevation with none of the water retention.
For the past 15 years, Jana has made her living as a Keynote speaker at conferences and corporate events. Learn more about Jana Stanfield Live. See Jana's live video clips and hear what other business leaders are saying about the Jana Stanfield Keynote Concert Experience here: Jana Live Video.
Enjoy another video here
___________________________________________________________________________________________________________________________________________________________________________________________________________________
 
Tom Paolini,
Licensed Unity Teacher
Sunday, June 16th
10am Talk

Tom Paolini is a licensed Unity teacher.  Tom, a successful business man for over 35 years, was introduced to Unity in the fall of 2009. He quickly saw the value for him in the SEE classes, became a Prayer Chaplain in Spring of 2010, helped start and became captain of the Men's team at Unity On The River, which ran for 2 plus years. Tom has facilitated several small groups in AIF (Adventures In Faith), several prosperity classes and co-created and facilitated a public speaking group at Unity On The River. Tom currently serves as Co-Leader of the Prayer Chaplain Team at Unity on the River, and as captain of a spiritual men's team (outside of Unity).
________________________________________________________________________
Lesley Smith,
world-renowned musician, performer and speaker
Sunday, June 23rd
10am Talk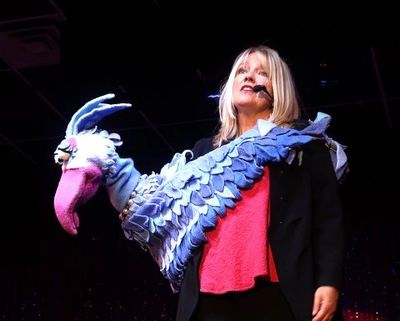 LESLEY SMITH is a renowned ventriloquist, puppeteer and singer/songwriter employing the vehicles of humor, dynamic vocals and puppetry to entertain corporations, festivals, school children and their families across the country. As a New England Foundation for the Arts touring artist, the Theatre of Life Puppets has become a premier educational entertainment troupe.
Lesley was chosen from puppeteers across the world to attend the Eugene O'Neill Puppetry Conference in 2005 as an Emerging Artist. This is the same conference that launched Tony Award winning "Avenue Q". That same year, their website www.sammysnail.com won the 2005 NH internet awards for Best Children's Site and top honors as Best of Show out of 200 nominated sites and agencies represented in the contest. Sammy Snail's original 2005 website was designed by the creative team ofHatchling Interactive Studios.
Read more about Lesley here
________________________________________________________________________
Irene Tomkinson,
author and spiritual speaker
"You Are the Firecracker!"
Sunday, July 7th
10am
Irene's passion is to have every living human being realize the perfection of their own worth by dispelling the negative beliefs we've internalized from outside sources.
These beliefs push us around in our lives without our permission.
Irene is  an international empowerment coach who has helped thousands reclaim the self-esteem that was theirs at birth.  A specialist in inner-child healing and addictions recovery, she is a great teacher and communicator.
She takes complicated psychological constructs and put them into language that is easily understood.
Her mission: Let your little light shine.
Irene lives in New Hampshire with her husband.
Read more about Irene here.
________________________________________________________________________
David McKay
former Buddhist Zen Monk and author
Saturday 9:30am-4pm, August 3rd Workshop:  "The Way of the Authentic Life" (register here)
Sunday, August 4th:
10am talk: "The Secret of Self-Acceptance"
Sunday, 11:45am Workshop:"Living From the Heart" (love offering)
Who are you really? When you set aside all that you were taught to believe about who and how you are, when you disregard all you were taught you should be, what remains? Your life is calling you to answer that question, to continually rediscover who you are—who you truly are. During this workshop we will consider how to live from the clarity of our authentic nature. In particular we will examine how we might how to skillfully navigate through life's challenges; how to make conscious decisions and know what to do; how to follow Life's guidance; and other aspects of the path that leads to a clear mind and an open heart.
David McKay entered a Zen Buddhist monastery at 29 and spent the next 18 years training there in silence. Over time he became a skilled facilitator and counselor, offering retreats and workshops at the monastery and across the country. David left the monastery in the fall of 2014 to further explore life and spiritual practice back in the world. He currently supports awareness and personal transformation in the form of retreats, workshops, and one-on-one spiritual mentoring. The skills David offers combine ancient Buddhist wisdom and practice with modern psychological tools in a way that many find to be most powerful and effective. He is a kind, gentle, simple man, and his work is imbued with practical sense and good humor.
 _____________________________________________________________________________________________________
Tama Kieves,
Nationally-known spiritual speaker and author
Sunday, August 11th
10am Talk:  Thriving Through Uncertainty
11:45am Workshop:  "Thriving Through Uncertainty:
Uncovering Your Inspired Roadmap" (register here)
Tama Kieves, an honors graduate of Harvard Law School, left her law practice with a corporate law firm to write and help others create their most extraordinary lives. She is the bestselling author of This Time I Dance! Creating the Work You Love, Inspired & Unstoppable: Wildly Succeeding in Your Life's Work! and A Year without Fear: 365 Days of Magnificence. Her most recent book is Thriving through Uncertainty: Moving Beyond Fear of the Unknown and Making Change Work for You.
Featured in USA TODAY, Success Magazine, and on ABC Newsand Oprah Radio, she is a sought-after speaker and visionary career/success coach, who has helped thousands world-wide to discover, launch, and thrive in the life, calling and businesses of their dreams. She has spoken at TEDx and taught regularly at premier holistic venues such as Esalen, Omega, Kripalu, and Canyon Ranch.
Tama is known for her electrifying presence, grounded compassion, dynamic sense of humor and the believable and sweeping possibilities she ignites in others.
She's also taught A Course in Miracles (a spiritual mindset training program focusing on living in love instead of fear) for almost 30 years.
See Tama's message here
Visit Tama's website here
-------------------------------------------------------------------------------------------------------------------
Rev. Dr. Raymont Anderson,
Inspirational speaker and Writer
Sunday, August. 25th
10am Talk
As a lifelong learner with a passion for self-development, personal transformation, transmutation, and self-awakening, he lives his bliss as a teacher, mentor, speaker, minister, and more.
His life journey has been anything but ordinary and he has quite the library of life stories to tell.  
You can follow some of his current adventures via this site as well as: www.raymontanderson.com and on Facebook Rev. Dr. Raymont Anderson and via: Instagram (as well as this Instagram page) and Twitter and you can subscribe to receive either or both:
Daily inspiration and contemplations
Bimonthly newsletter
His Mission is: To live, move, and be an *A.C.T.I.V.E. member of society who serves to Educate, Elucidate, Emancipate, Awaken, and Empower people and communities. Through his service and through the Transformative Teachings, Technologies, and Practices of New Thought, these people and communities recognize, realize, and materialize their Full Divine Potential!
Though he began his position in July 2018, the Installment ceremony to recognize him as the Senior Minister of the newly formed Center for Spiritual Living Greater Baltimore was November 10, 2018.
He became a licensed minister with The Centers for Spiritual Living in October 2017.
His first position was working closely with Rev. Alex Escudero at the Center for Spiritual Living DC where he served on the Core Council as President, a Licensed Practitioner, the Associate Minister and as an active, loyal, and supporting member from 2015-2017.
It has been his desire to build connections with more Unity churches and CSLs along the East Coast. For several years he has worked diligently to begin this process by traveling to various places in order to share his unique speaking and teaching style. As a result, he has received multiple invites and requests to return.
One such request came in July of 2018. His passion and conviction to spiritual practices lead to him being invited as guest minister and workshop facilitator to the Center for Spiritual Living Kingston Jamaica where he was invited to return for Fall of 2018!
Visit Rev. Dr. Anderson's website here.
____________________________________________________________________________________________________________________________
Jackie Woodside
"The Science of Spiritual Living"
Sunday, September 22 @ 10am

Join Jackie for a workshop at 12pm after her Sunday talk.
Register here
The creative power of life is consciousness. The Universe is an energy system and it's primary expression is energy becoming form. Every condition in your world is a condition in the consciousness of humanity. To have a new experience, and to create new, better, higher conditions, you must create a new inner experience. As within, so without. 
The Science of Spiritual Living teaches practical approaches to live a conscious, spiritually-focused, creative, fulfilling life. (Heavy emphasis on practical). You will leave this workshop with tools and strategies that you can immediately apply to help you overcome any current barrier or unsatisfactory condition. The techniques in this workshop have been used to alleviate depression, procrastination, addiction, frustration and all unhealed states. 
Join us for a lively, energetic, and life changing conversation.
Read more about Jackie here. 
Cyndi Swall
Sunday, October 13th at 10am. 
Save the date as UOTR welcomes back internationally-known speaker and Bliss mentor, Cyndi Swall. 
Read more about Cyndi here.