There are a variety of holiday events at Unity on the River.  Viewers may find them listed here and on the website calendar.  As Unity honors all paths to God, we invite individuals from all faiths and beliefs to be a part of  our celebrations.  Some events are at no cost while others have a suggested love-offering (donation) or ticket price.  WELCOME! and please enjoy the festive events we've planned!
To volunteer to help, please call 978-834-7830 or speak with Director of Operations, Peter Stringham.
Sunday, November 25
Annual Giving Tree
Visit
the Giving Tree in our Hospitality area.  Please take an ornament and provide the items
needed to help a child or family in need.  Please deliver all gifts back to the tree UNWRAPPED
by December 9th.  See Rebecca Hale in Youth and Family for questions.
O
ngoing until Dec. 9th
Teddy Bear Collection
An annual tradition at Unity with our Youth and Family Ministry program. 
You are invited to donate a new teddy bear or other plush toy. 
Bring your teddy bear to the church where we will give it a temporary home of love in our Sanctuary. 
Congregants will hold and nurture teddies with love. 
On Dec. 9 all teddies will be collected and distributed to a local nursing rehab along with festive caroling by staff and congregants.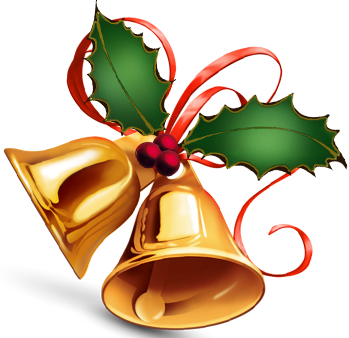 Saturday, December 1st at 10am
Holiday Decorating Party
Do you have a flare for design?  Interested in being part of a festive, good-natured day? Want some free snacks?
Help us organize and get the church ready for the holidays.  We are in need of wreath hangers, tree assemblers, garland stringers. 
There is something for everyone to do!  Jobs big and small!  Contact Peter in the office to help.  978 834 7830.
Sunday, December 9th at 11:30am
Teddy Bear Delivery and Caroling
This is the Sunday when we deliver our collected teddies and plush toys to a local nursinf rehab.  join us
in brightening the day for some special elderly folks with caroling and festive prayer.  Please see Peter Stringham
or a Youth and Family Staff member to volunteer. 
Friday, December 14th at 7pm
Annual Holiday Concert
Join the Unity music team for a joyful night of music and sing-along!  This year
Unity on the River welcomes The Overtones for some acapella magic!  Appropriate for all ages and faiths!
Tickets are $15 at the door, the Unity Bookstore or online. Tickets may be purchased here. 
Sunday, December 16 at 11:45am
Home for the Holidays with Rev. Ogun
As the holiday season begins, it can be a difficult time for some. If you are feeling alone or are overwhelmed by emotions during theholiday season because of loss or grief,
please join Rev. Ogun on Sunday Dec. 16th at 11:45am, as we share stories and honor our connectedness to one another.
Sunday, December 23 at 11:30

Breakfast with Santa
Join Santa in our Hospitality area and spread some joy.  Enjoy a $5 pancake breakfast made by our Chaplain Team!
Monday, December 24 at 7pm
Christmas Eve Candlelight Service
Join Senior Minister Rev. Ogun Holder and the music team for a candlelight service to celebrate the spirituality of Christmas.
A combination of traditional Christmas music woven with a short spiritual talk by Rev. Ogun.
Then light a candle to show the divine light you bring to the world.  All are welcome to attend.  (note:  there is only one Christmas Eve service)
Saturday, December 29th at 10am
Holiday Undecorating Party
Help reorganize the church and our holiday decorations for the year.  Lunch will be provided!
See Peter Stringham or call the office 978 834 7830 to volunteer.
Sunday, December 30 at 10am
Burning Bowl Ceremony with Rena David and Tom Paolini
The New Year is upon us and offers the promise that we can leave behind that which no longer serves us and embrace the opportunity to begin fresh and new.
Winter will always bring the North, the cycle that compels us to look at our core, to give us the chance to release unwanted conditions in our life, to die to the old self,
and make room for our new beginnings.
Many of us can feel the need to heal through releasing old patterns of some kind. It may be a quiet tap we can hear or it may be the loud and obvious need for change.
The purpose of the ceremony is to release old patterns, beliefs or experiences, or anything that impedes you from realizing your true self. By sending the old unwanted
conditions up in smoke, you clear the way for beginnings. The second part is to focus your attention on what you would like to create in your life,
write those intentions on paper, burn that paper, and send your prayers to the Creator to manifest them.Please join Prayer Chaplains Rena David and Tom Paolini in this special ceremony that will release old patterns and embrace the new beginnings.
Sunday, January 6 at 10am
White Stone Ceremony/Sunday Service with Rev. Ogun Holder
It is the day when we set our intentions for the rest of the year. Different from resolutions, we don't make a list. Usually, we come up with one or two words which represent the changes
we wish to make or what we want to see expressing in our experience.
Generally, the way it works is that each person is presented with a white tile upon entering the church and a pencil or pen. During the course of the service,
a meditation is done that helps the person connect with their divine essence. 
We are invited to ask for guidance on what our word or words will be for the year that will represent our highest intention or it may be a name that we hear for this new spiritual identity.
That name is then written upon the white tile. We keep the white tile as a reminder of our intention.